The importance of NRL's Research & Development
Such capability is uncommon in academia because it typically does not involve breakthrough or discovery research, but rather focusses on the "D" aspects of R & D.
The NRL has considerable expertise in regulatory affairs from many years of working with the TGA and operates under a mature Quality Management System (QMS). Together with our expert knowledge in diagnostics and laboratory medicine, we are well placed to assist in the formal design of new IVDs and to expedite the translation of existing design concepts into commercially ready products and services. This includes the provision of external laboratory support where required to verify and validate that a new IVD is fit for purpose, and sample processing and testing support for Clinical Trials.
While historically we have specialized in blood-borne infectious disease diagnostic testing, our skills and expertise can be applied to other infectious pathogens and indeed beyond the infectious disease research space. Furthermore, our partnerships and collaborations with QC/device manufacturers and other commercial/pharma partners extend globally & strengthens the relationships and expertise we bring to the table.
In addition to providing custom Research Services, the NRL has an active in-house research program with a current focus on the development of novel IVDs aimed at improving the quality, accessibility and the breadth of tests available to patients living in regional, remote and very remote areas.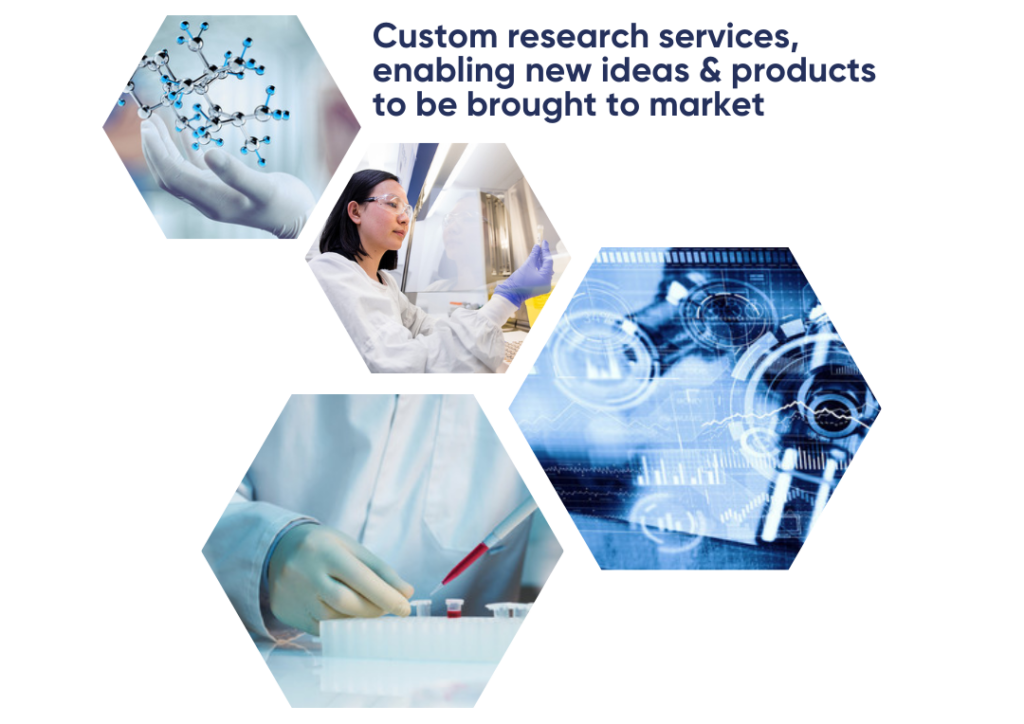 Human T-cell Leukemia Virus Testing
The NRL R&D team are currently developing IVDs that will strengthen our testing menu for Human T Lymphotropic Virus Type 1 (HTLV-1), a blood-borne infectious pathogen known to disproportionately affect populations of indigenous Australians living in central Australia.
These new tests are being co-developed for use with novel specimen collection devices that are suited to sample collection and storage over extended periods in the extreme environments that may be encountered in remote and very remote settings.
In this way, the NRL hopes to provide healthcare workers and primary researchers with improved testing options that allow patients in remote settings to be better monitored for HTLV-1 associated disease and managed to reduce risks of transmission.
Research & Development Team
Nick Vandegraaff, PhD

Nick Vandegraaff joined the NRL as a Senior Scientist in January 2021 and now holds the position of Executive Manager, Clinical and Research Services. He is a PhD qualified virologist with postdoctoral training at Harvard Medical School and 15 years commercial experience in the Drug Discovery and In Vitro Diagnostic Medical Device [IVD]) sectors. He has a strong background in Microbiology (Virology), Molecular Biology and Cell Biology with extensive Project Leadership/Management experience and an intimate knowledge of the processes and quality frameworks within which IVDs and related software are designed, developed and clinically validated.

Melissa John, PhD

Melissa John joined the NRL as a Senior Scientist in September 2022. She has a PhD in Biotechnology from University of Hertfordshire, UK. She has working experience in Japan where she worked with Otsuka Pharmaceutical as a researcher in cancer before moving to Melbourne. She continued her research in cancer drug discovery in Melbourne before joining a medical device company as a product development scientist. She has over 15 years of laboratory experience in molecular biology, microbiology, biochemistry and immunology.

Adwoa Agyapomaa, BSc(Hons)

Adwoa commenced work at NRL in 2020 supporting general operations before moving into R&D a few months later. In that time Adwoa has gained a comprehensive understanding of the requirements for performing both testing and assay development work within an ISO 15189 NATA accredited facility. Adwoa holds Honours degree in Applied Biology/Biotechnology with majors in Microbiology, Biochemistry and Cell Biology. She has also considerable experience providing molecular services to Researchers, having helped establish genomic sequencing capabilities at WEHI and undertaken collaborative drug screening projects within the WEHI drug discovery team.

Fabian Busby, MBiomedSc

Fabian Busby joined the NRL as a Laboratory Technician in 2019 and now supports the St. Vincent's Institute Biobank and the NRL Research and Development teams. He holds a Master of Biomedical Science from the University of Melbourne for which he received the Parkville Precinct Master's Thesis Award (2020). Currently, he uses his experience in cell culture, molecular biology techniques, research methods and biobanking process to support multiple research projects and clinical trials across NRL R&D and the SVI Biobank.