The importance of NRL EQAS
NRL External Quality Assessment Schemes (EQAS) assess the integrity of the entire testing process for infectious disease markers – from sample receipt through to final interpretation of patient test result.
The design and analysis of NRL's EQAS draw upon NRL's extensive experience and scientific methods to ensure maximum scope for error detection.
NRL EQAS provide a combination of positive and negative samples, representative of what would typically be received by a testing laboratory/point-of-care site. On completion of EQAS testing, laboratories/sites report their results online via OASYS, an internet-based informatics application.
This data is statistically analysed and a final report compiled; laboratories/sites can assess their results and compare their performance with peer laboratories using the same IVDs.
NRL is a fully accredited ISO 17043 provider and our EQAS service includes:
Genuine and diverse patient samples
Scientific and technical support to resolve problems in laboratory testing
A global network of laboratories in more than 50 countries
Programs designed specifically for clinical and/or blood screening institutions; and point of care testing sites
A range of proficiency programs can be found in the current NRL EQAS Catalogue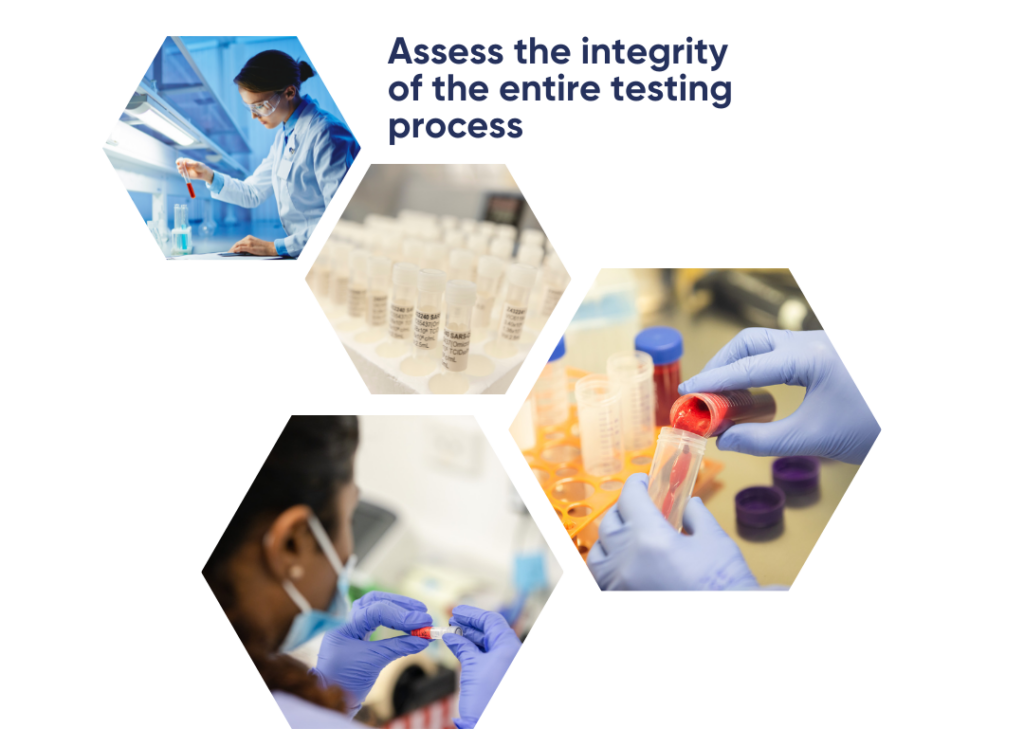 Why EQAS? 
External Quality Assessment Schemes (EQAS) provide integrity assessment for the entire infectious disease testing process – identifying and resolving any potential sources of error, and ultimately preventing misdiagnosis.
Compulsory in many jurisdictions, EQAS schemes are implemented only periodically each year and are an integral solution to the external quality assurance that a testing laboratory can undertake.
NRL is the leader in EQAS programs for infectious disease, offering serology and nucleic acid testing panels. NRL's programs are syndromic and typically reflect a range of analytes as requested by physicians, such as respiratory viruses (including COVID-19), hepatitis, and HIV.
Why NRL EQAS?
How does EQAS work? 
NRL EQAS panels are run periodically by participating laboratories, with results recorded. NRL uses these results to provide detailed and sophisticated reports of each laboratory's performance in external QA. All reports are compiled and reviewed by NRL scientists, and all analysis is performed using our and our partners' sophisticated informatics platforms.
Panels are comprised of sample types representative of specimens normally received by a laboratory (such as plasma), as well as alternatives (such as dried tube samples (DTS) for use by those working in remote communities or low- and middle-income countries). NRL is able to provide undiluted and diverse samples through our material transfer agreements with collaborating blood transfusion services (e.g. plasma packs screened as positive for infectious diseases are provided to NRL for use in our QA programs).
NRL EQAS is accredited to ISO 17043 and includes specifically designed single and multianalyte programs for Blood Screening, Clinical NAT, Clinical Serology and Point-of-Care (POC) testing.
NRL's EQA programs are provided in partnership with Oneworld Accuracy (1WA) Vancouver, Canada. EQAS laboratories/sites submit testing results online via OASYS, developed by 1WA and used globally as a collection and analysis tool for external QA data aggregation and analysis.